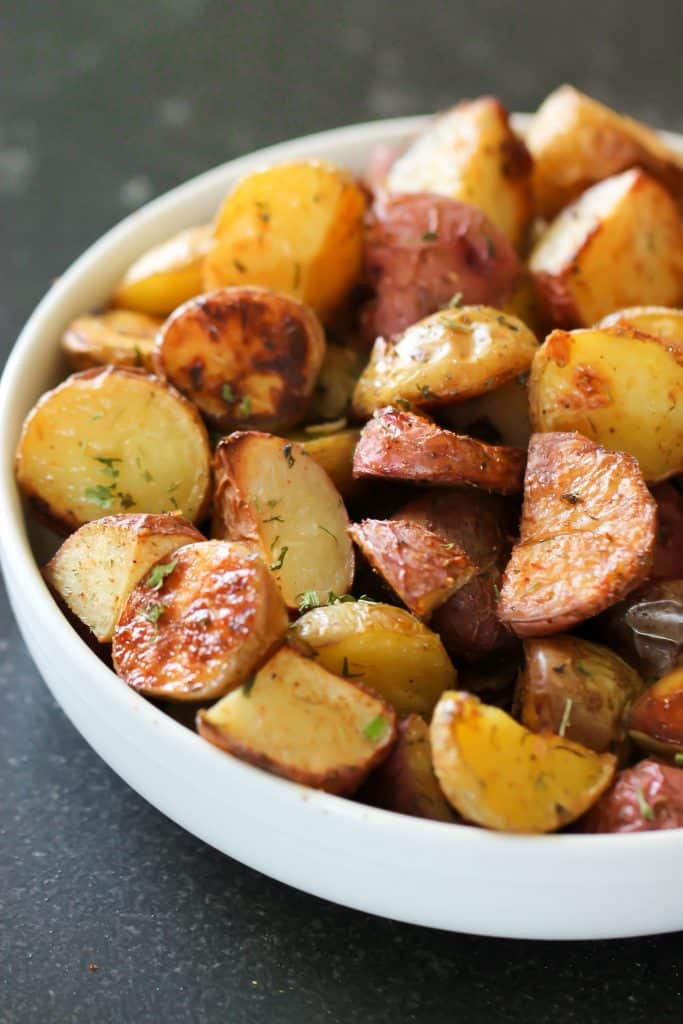 Roasted Baby Potatoes from Six Sisters' Stuff
INGREDIENTS
3 pounds baby potatoes (I used baby red and miniature yukon gold)
3 Tablespoons olive oil
1 Tablespoons parsley
1 teaspoon dill
1/2 teaspoon dried chives
1 teaspoon garlic powder
1 teaspoon onion powder
1 teaspoon dried onion
1/2 teaspoon paprika
1/2 teaspoon salt
1/2 teaspoon pepper
INSTRUCTIONS
Preheat oven to 400 degrees.
Half or quarter (depending on their size) baby potatoes, then place in a large mixing bowl. Drizzle olive oil over potatoes and toss to coat.
In a small bowl, mix together parsley, dill, chives, garlic powder, onion powder, dried onion, paprika, salt, and pepper. Pour mixture over potatoes and toss again to coat.
Spread potatoes into one layer on a foil-lined baking sheet.
Roast for 45 minutes to an hour, turning twice, until golden brown and slightly crispy.
***
I used regular red potatoes, not baby red potatoes
I found dried chives in the bulk section of WinCo